You must allow cookies and JavaScript for a proper shopping experience.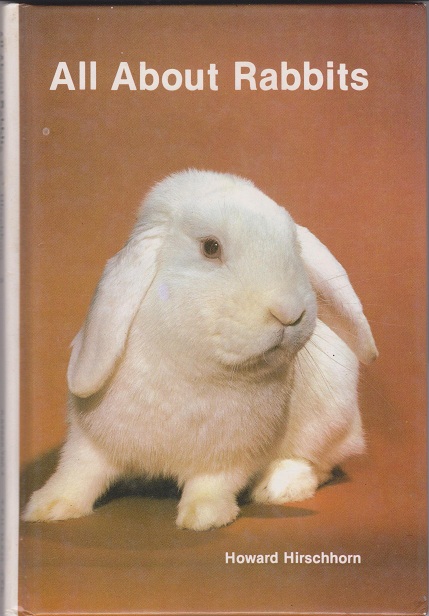 Price: $8.00
Publisher: Hong Kong, T.F.H. Publications, Inc., 211 West Sylvania Avenue, P.O. Box 27, Neptune City, N.J. 07753 : 1974
Edition: 1st
Seller ID: 1099
ISBN-13: 9780876667606
Binding: Hard Cover
Condition: Near Fine
---
5.5" x 8.25". 96 pages. Glossy cover, Glossy and matte color pictures throughout, interspersed with black and white. Very clean copy. No markings. Chapters include: WHAT ABOUT RABBITS?; RABBIT HOUSING; SHIPMENT OF RABBITS; FEEDING; HEALTH; BREEDING; RABBIT HANDLING; RABBIT CLUBS, STANDARDS and SHOWS; PROFITABLE COMMERCIAL ASPECTS OF RAISING ANIMALS; FINAL THOUGHTS ON RABBIT THEORY. Thorough coverage of the subject. Pretty pictures, well presented. Good guide for the new pet owner or the experienced breeder. Our book number 1099.
View More...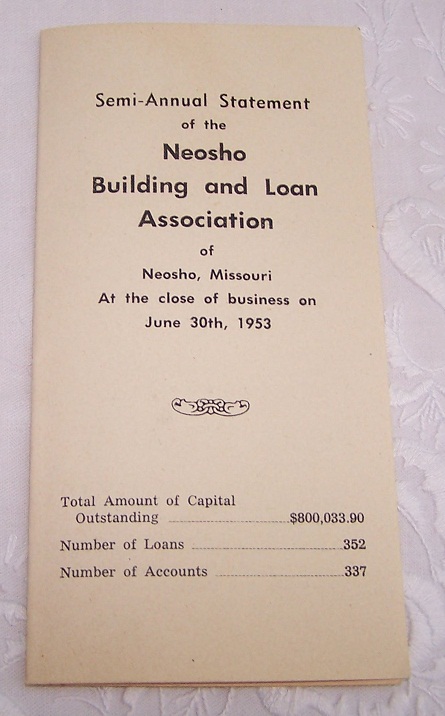 Price: $5.00
Publisher: U.S.A., Neosho Building and Loan Association : 1953
Edition: 1st
Seller ID: 50011
Binding: Paper Pamphlet
Condition: Near Fine
---
Found tucked inside a book. Single fold, 3" x 6" folded. Four page faces. Clean as the day it was used as a bookmarker. The Semi-Annual Statement of the Neosho Building and Loan, a type of financial institution glorified in IT'S A WONDERFUL LIFE. Brochure states the outstanding Capital, Loans, Accounts, Assets and Liabilities, Officers and Directors. If every financial business were this transparent we would not be in the state we are in today (2012). Offered for the purity and sentimental value as a token of a better time. Our listing number 50011.
View More...