You must allow cookies and JavaScript for a proper shopping experience.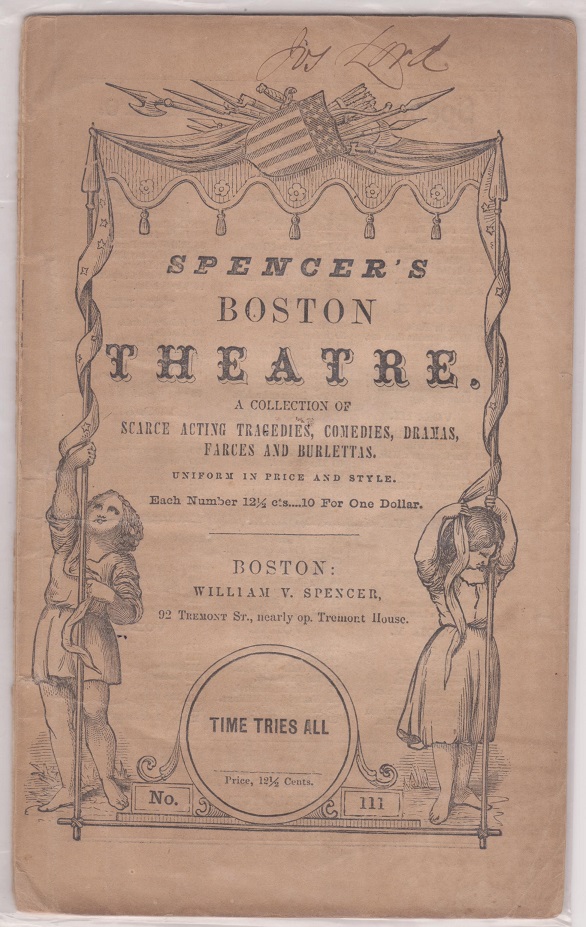 Price: $10.00
Publisher: Boston, 92 Tremont St., nearly op. Tremont House, William V. Spencer : 1856
Edition: No. 111
Seller ID: 43901
Binding: Softcover
Condition: Good: Fragile
---
7.5" x 4.5", 26 pages. Sewn together. Missing back cover, but all text and script present. Actor's name written on the front. "Spencer's Boston Theatre - A collection of Scarce Acting Tragedies, Comedies, Dramas, Farces and Burlettas" Drama "With original casts, costumes, and the whole of the stage business correctly marked and arranged by Mrs. J.B. Wright, Assistant Manager of the Boston Theatre". Our book number 43901.
View More...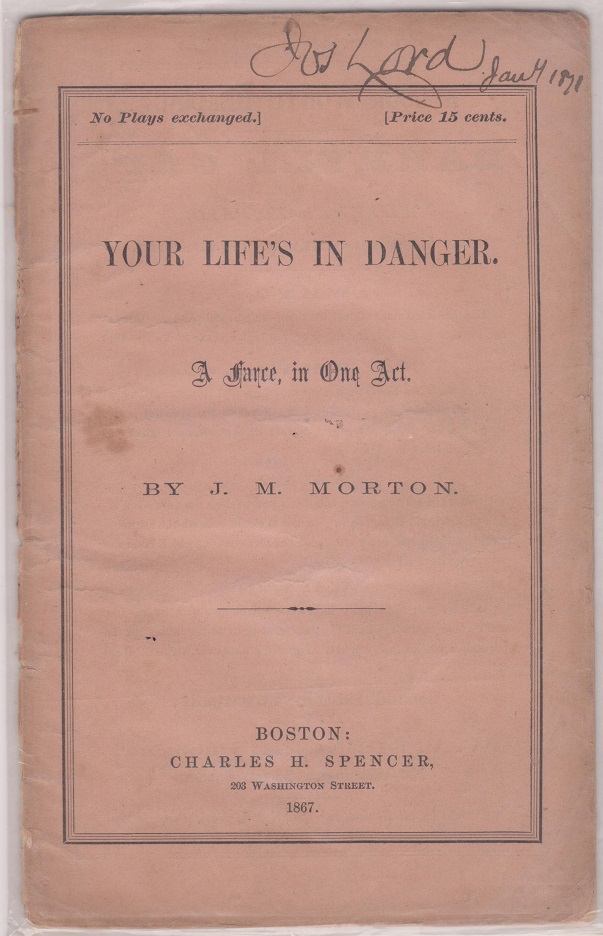 Price: $15.00
Publisher: Boston, Charles H. Spencer : 1867
Edition: 1st
Seller ID: 44900
Binding: Softcover
Condition: Good: Fragile
---
7.5" x 4.75", 21 pages plus two pages of advertising List of Publications available in 1867. Play script, used, notes and drawings in pencil, name of previous owner on front cover. Edges worn and some small tears, but considering the age of this little book which is practically ephemera, in good condition. Plot involves gentry and commoners. Our book number 44900.
View More...