You must allow cookies and JavaScript for a proper shopping experience.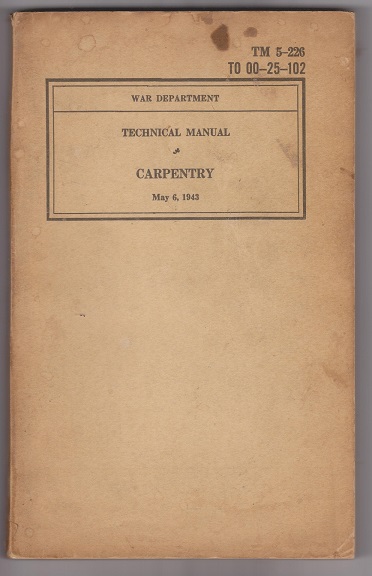 Price: $1,500.00
Publisher: Washington DC, Superintendent of Documents, U.S. Government Printing Office : 1943
Edition: First
Seller ID: 13016
Binding: Softcover
Condition: Good
---
9" x 6", 269 pages. Cover soiled and stained, interior and spine have not been compromised. Clean text. Everything one needs to know about carpentry. Our book number 13016.
View More...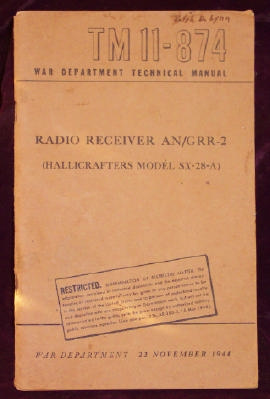 Price: $45.00
Publisher: War Department : 1944
Edition: 1st Edition
Seller ID: 49033
Binding: Soft cover
Condition: Fair
---
World War II Raiod Receiver manual. Instructions and explanation of destruction procedure on page V. Cut, Burn, Explode, Dispose..Restricted. This was the raiod that won the war. Name of previous owner at top of front cover. Private collection. Belonged to a research engineer. He had been the radar officer on Guam for the last years of the War.62 pages. diagrams and specs for the receiver. War Department Technical MAnual TM 11-874.
View More...