You must allow cookies and JavaScript for a proper shopping experience.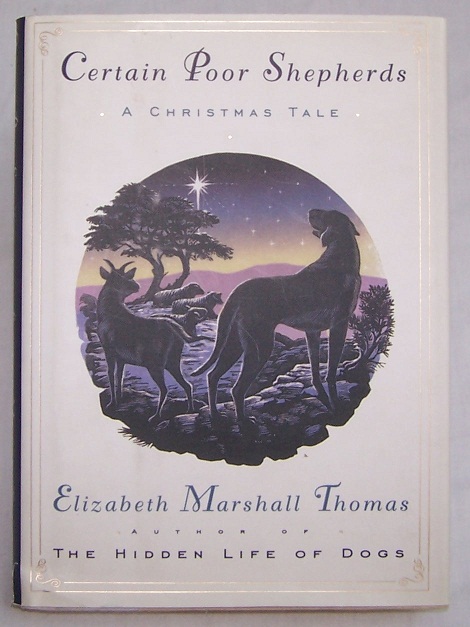 Price: $5.00
Publisher: U.S.A., Simon & Schuster : 1996
Edition: 1st
Seller ID: 1108
ISBN-13: 9780684833132
Binding: Hard Cover
Condition: Very Good
---
5.5" x 7.25". 128 pages. Clean copy with Dust Jacket. Damage to lower edge of front of Dust Jacket, small tear at fold near spine, NOT price clipped. Otherwise, book as new. Beautiful illustrations by Andrew Davidson in B&W. "America's foremost explainer of animal feelings and thoughts has woven fur and scent into the Christmas story, with amusing, moving results." (jacket quote from John Updike.) Story of a dog and a goat as they experience the first Christmas. First edition. Our book number 1108.
View More...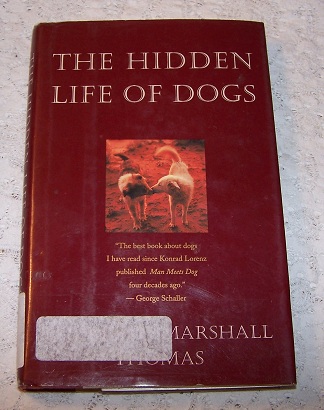 Price: $3.00
Publisher: U.S.A., Houghton Mifflin Company, 215 Park Avenue, New York, New York 10003 : 1993
Edition: 1st
Seller ID: 1094
ISBN-13: 9780395669587
Binding: Hard Cover
Condition: Very Good
---
5.5" x 8.25". 148 pages. Ex-Library. Price Clipped. Book sound and clean, Dust Jacket has library stickers, crumpled inside front fold. Living with dogs, wolves and dingoes. "poignant, entertaining, sometimes heartbreaking" little book. Observations of canine behavior. Our book number 1094.
View More...