You must allow cookies and JavaScript for a proper shopping experience.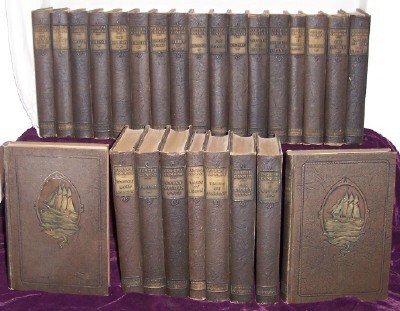 Price: $1,200.00
Publisher: U.S.A., Doubleday, Page & Company, Garden City, New York : 1925
Edition: 3rd Edition
Seller ID: 19400
Binding: Hardcover
Condition: Good
---
26 Volumes, Not numbered. 1925 edition (previously published in 1899 and 1903). Brown Cloth boards to look like leather with gold enhancements. Embossed Schooner on the front cover with a rope border around title on spine and on front cover. Books may have been read one time by my Father when he was a child. Some pages uncut . Private collection of Helen Fletcher Mount of Tulsa, Oklahoma. Titles are as follows: Almayer's Folly, The Arrow of Gold, Chance, The Inheritors, Lord Jim, The Mirror of the Sea, The Nigger of Narcissus, Nostromo, Notes on Life and Letters, Outcast of the Islands, Pers...
View More...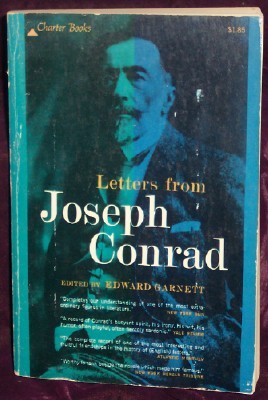 Price: $15.00
Publisher: Charter Books, published by the Bobbs-Merrill Company, Inc., A subsidiary of Howard W. Sams & Co., Inc., : 1962
Edition: 2nd Edition
Seller ID: 66
Binding: Soft cover
Condition: Very Good
---
312 pages, book in excellent condition, some shelf wear, crease along front cover at hinge. Initials of previous owner on first page. "Of these utterly revealing letters from Joseph Conrad to his close friend and mentor Edward Garnett," THE YALE REVIEW, said "Here is Conrad the master mariner in his laughter, anger and gloom.Had it not been for the encouragement of Mr. Garnett, Conrad would probably never have written those novels recording his experiences on land and sea." Bobbs-Merrill Hardcover edition published 1928, Charter Edition published August, 1962. Our book number 66. Related wor...
View More...